We have reached another "sorcery" COVID number, and it isn't great: More than 1,000,000 new cases each day.
For the individuals who might say case numbers don't make any difference, there are likewise in excess of a hundred thousand hospitalizations. So despite the fact that omicron has around 20% the hospitalization rate as delta, since there are multiple times more cases now each day in the U.S. with omicron prevailing, the hospitalization rate is consequently something very similar or more prominent.
Omicron is plainly milder than delta, and however there seems, by all accounts, to be considerably less lung inclusion, we don't yet have the foggiest idea how much long-COVID there is. What's more there gives off an impression of being more sickness in kids, particularly babies whose upper respiratory lots aren't completely evolved and who are too youthful to possibly be inoculated.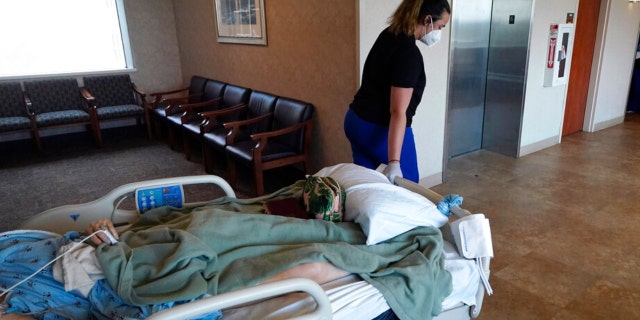 The "upside" news is that going on like this beast COVID wave will clearly wear out throughout the following month particularly when you consider there are reasonable five to multiple times a larger number of cases than are being accounted for, given the absence of quick tests.
So while we pause and hold our aggregate breath, what would we be able to do meanwhile?
The following are five helpful ideas:
One: shut down all the political battling, quarreling, and underestimation over veils, medicines, and immunizations. How about we all concur unequivocally that covers are helpful close by other people yet restricted, particularly against such a ridiculously infectious variation as omicron. Overhaul your cover game to KN95 for use close by other people.
Two: Our schools and our organizations should stay open or our whole economy and our aggregate minds will be annihilated. There is definitely no proof at all that sending kids home or returning them from school diminishes spread. Indeed, the polar opposite.
What's more general wellbeing isn't just with regards to an infection, it's about the psychological and actual harm that happens when too many blow up to this infection. On the off chance that there is an episode in a school, it's a good idea to go remote for a brief time while the circumstance is surveyed however at that point rapidly return to face to face adapting once the moderation procedure (quick testing, immunization consistence, ventilation, covering, separating), has been reconsidered and perhaps improved.
Three: Upgrade your antibody game. Previous CDC chief Dr. Robert Redfield said to me in a meeting on Doctor Radio on SiriusXM this week that he thinks immunizer levels against the spike protein matter, that we really want a standard invulnerable titer to pass by, and that new sponsors count for more insusceptible insurance. Obviously recuperation from contamination gives added insusceptibility that ought to be calculated in, yet the fact is that greater invulnerability you have against this infection and this variation the better, particularly as it avoids resistance more than past variations.
Four: a letter to the public authority most likely doesn't mean what it used to, however somebody needs to persuade the Biden organization to eat some unassuming pie and start an Operation Warp Speed promptly for therapeutics which are scant (Sotrovimab, the monoclonal neutralizer that neutralizes omicron, and Paxlovid, the counter popular protease inhibitor pill), alongside fast antigen home tests in each home in America.
A negative quick home test is the way to getting back to work or school after omicron, not a semi-subjective multi day CDC rule.
Five: slice through the dread and mania by leading the same old thing, giving grace rather than rage, acknowledgment rather than disruptiveness.
With our own chiefs profoundly tangled and proceeding to pointlessly fault the unvaccinated, we really want to turn into our own chiefs against dread. Arrangement replaces alarm.