Safety is number one. It's hard to do business without knowing you have the safety your operations require. After all, no matter what service you offer, no matter the product you provide, the transactions with clients and customers start with trust. And if you can't protect your digital assets, or the ones given you by clientele or shareholders, you won't be able to sustain said trust.
But this is something that global companies (companies who do their business anywhere and everywhere) seem to have in the forefront of their approach to digital security. Ever wonder what Big Business does to keep their information safe?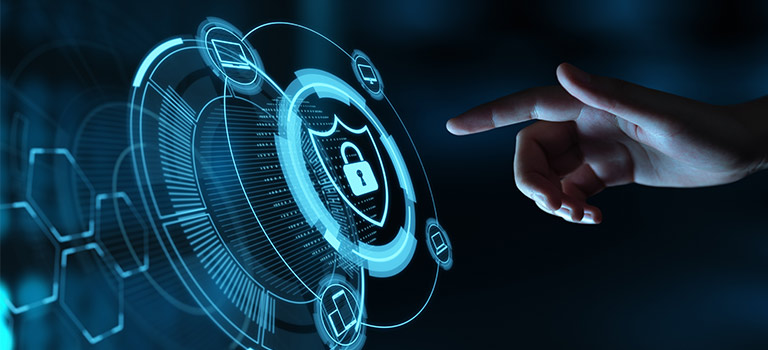 Whether it's a new patent, a corporate email suite, or a megaserver that interfaces with clients worldwide, it doesn't hurt to know that your assets are safe. That's why every global company takes precautions like the ones below, and that's why your business should mirror these practices however you're able.
VPNs and Non-Company Device Protocols
There's much room for error and even more room for vulnerability when there are numerous devices that have access to highly sensitive information and other materials. But what's all the more concerning is when your large company has users that log in using personal devices.
That's why global companies take matters into their own hands quite literally, by either limiting access to a corporate network with designated corporate devices, or by distributing devices that are meant for business use only.
But there's more that a business can do. Learning how to keep information secure when you are necessarily accessing data from a personal or shared device is crucial, and one great way to do so is by implementing a VPN, or a virtual private network.
This virtual environment encrypts your data over a less-secure connection, and is an increasingly popular tool for businesses that utilize personal or shared resources, rather than having the ability to designate specific devices for company access.
Preventing User Error
It may seem silly to mention, since we all know it to be true, but humans make mistakes. Not only that, but security personnel can only respond to threats when they're active. Whether they're not awake or not at work, there are gaps in coverage if you only have humans to rely on.
That's why it's better to have few human elements in the protection of your data and other assets — and instead set the largest tasks on something that can stay vigilant at all times of the day and night.
A 24/7 managed detection & response (MDR) system would provide such relief, as it's designed to respond to threats and lapses in security with immediate attention — automating alerts and using real people to solve more complex issues as needed. The most perfect way to prevent user error is to have an MDR security service to stand in the way of mistakes and slip-ups, so you can sleep soundly.
Registering IPs and Insuring Other Assets
It's been mentioned before, because it's a crucial step: registration of your company's properties is essential to protecting them. Identify your assets, so that you know what's being protected, and then ensure that each trademark or copyright, each new IP belonging to your company, is registered for your ownership.
That way, you have a necessary paper trail that accounts for said ownership of something that doesn't exist physically.
On another note, there's always the need for insurance. When global companies know of their property's value, they can insure it with a specific policy.
In the event that you have assets like data which can't be easily appraised, something like cyber liability insurance can make all the difference in a claim when your assets have become compromised, or when the ideas that currently protect your digital assets change in the legal system.
Coverage is designed to stay current with these changes — so don't delay in getting protection you think your company might need.
Designated Destruction
Apart from discussing access to materials, there's also the practice of destroying information that's no longer in use, or that may have been exposed.
If it's safe to do so, destruction of compromised materials or expired data ensures that your company remains a safer and more easily protected entity.
But it's not enough to press "delete" and be done with it. Digital assets are encouraged to be backed up, and often are given restoration measures in case of accidental deletion.
It's best that your company not only defines which protocols require an asset's destruction, but that you also designate specific personnel with the role of destroying such materials.
Their expertise and understanding of these protocols should be the guiding principles for what is destroyed, when, and for what purpose.
Conclusion
Digital business now means global business — they're now one and the same, since any digital asset can be used from here to the other side of the Earth. Similarly, threats to your digital business can come from anywhere, so it's important that your measures are ones that apply globally.
Global companies understand what threats stand against them — and that's why they take the most steps to ensure the safety of their information, be it corporate or client assets.
If you plan to expand your business, and to utilize the tools that are available to you online, you should always think about your digital assets the same way you would a brick and mortar shop, or your own personal investments. Think like a global company, and protect yourself today.
Read more business news on Storify News