Like nearly any film involving time travel, if you look hard enough at "Avengers: Endgame," you will possibly discover plot holes. It's just that the imaginary mistake exposed on "Jimmy Kimmel Live!" wasn't one of them.
Previous month, the cast list of "Spider-Man: Far From Home" went on Jimmy Kimmel's late night show and were seemingly puzzled when the host grilled them on an imaginary "Avengers: Endgame" error.
Since "Far From Home" happens five years after Thanos mainly snapped half of life out of existence, Kimmel asked the cast list, "Why, at that point, are you all still in high school?" After all, with the period jump, surely some of the cast list would have to be grown-up.
They were baffled.
"Why … why are we still in high school?" stated Tom Holland. 
Jacob Batalon further added, "It might be one of the major plot holes of all time."
Headlines didn't actually question it, saying Holland didn't realize the "plot hole" and the cast list was confused by the apparent fake pas. 
But wait, isn't this reaction already out there?
At the end of "Avengers: Endgame," once the earlier snapped public goes back to life, you see Holland's Peter Parker unite with Batalon's Ned at school, looking  it seem that they both had been snapped away and have now back to be the same age. Director Jon Watts previously established to Entertainment Weekly that Zendaya's MJ and Tony Revolori's Flash were finished and transported back to the life.
So, it appears clear why the characters haven't matured in the the time being, something the cast list should be aware of. If that's the case, what was going on in that Kimmel talk show?
Watts confirmed the cast was just playing shy.
"I think they were just scared of spoiling it. They didn't recognize what they could say and not say," he told HuffPost.
The director was at the recording of "Jimmy Kimmel Live!" but he was in the viewers and couldn't do anything to clear up the misunderstanding.
"I was like, 'Guys, come on. Clarify it. It sounds like you don't know what we're talking about.'"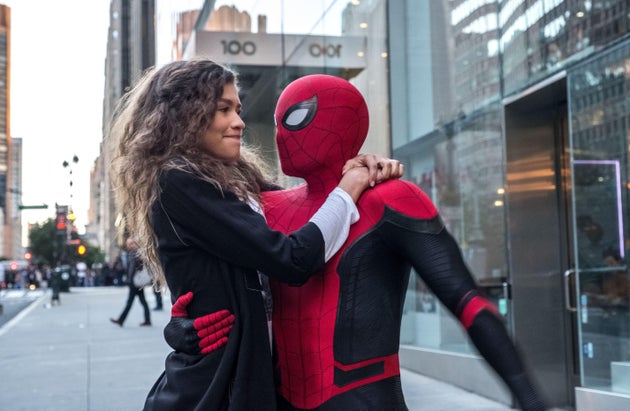 Dealing with the outcome from the five-year time jump in "Endgame," Watts had to study many more mysteries besides just care his main cast list the same age.
"There were numerous concepts we had," he said, "I was speaking to ['Endgame' playwrights Christopher Markus and Stephen McFeely] about doubles. We were speaking about what would happen if one twin blipped out. It'd still be look-alikes, but one of them would be five years elder, which would be indeed odd."
There were also other hypothetically more horrible questions to consider.
"What would occur to folks in motion, if you're in a car or in an aircraft?" said the director. "Apparently, they didn't blip back in the middle of the sky and fall to the Earth for the reason that so many folks would die."
So, what would happen to folks who came back who were earlier in an aircraft?
"I was like, you know what, I'm not going to talk about that one," Watts joked, clearing up the idea was that everybody came back in one piece.
"That's the thing. Everybody arrived back in one piece somehow. I don't think abruptly individuals were raptured back to Earth and fell into the ocean. That would not be the joyful ending that [Tony Stark] was forecasting."
Read More Stories at Storify News – Understand the Breaking News