Take a few moments to think about your favourite celebrities? What names come to mind? Perhaps more importantly, what attracts you to them the most. While there is no doubt that looks and talent both play important roles, the chances are high that you admire them for their unique sense of fashion. Whether on the red carpet, out and about or on the silver screen, celebs are known for their ability to remain one step ahead of the style curve. Might you be able to exhibit this very same quality? With a bit of research and preparation, the fact of the matter is that you can appear much like a celebrity in your own right. Let's break this concept down in order to address the male and the female audience. You will be surprised to learn just how easy such a transformation can be!
Male-Oriented Fashion Trends
One of the issues with modern male celebrities is that they have been able to find a delicate balance between masculinity and high-class appeal. What steps have they taken to achieve this enviable edge? First, we always need to remember that it is important to accentuate the male figure. This will naturally vary from person to person. However, garments that accentuate the shoulders, the waist and the legs are normally wise choices. This is one of the reasons why skinny jeans have made their way onto the red carpet in recent times.
Related Article : What is the Latest Fashion Trend for Men and Women to Make Them Look Attractive?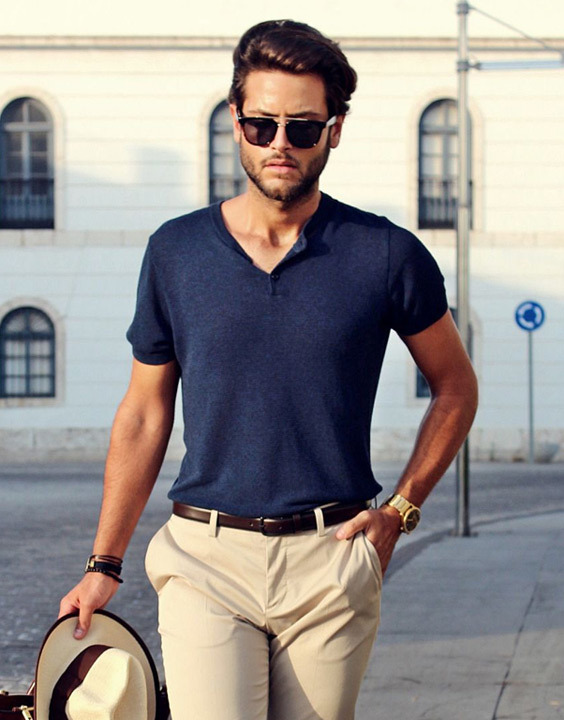 Another universal tip is to invest in a high-quality suit. Suits have always enjoyed prominence within the celebrity community and their presence is not going away any time soon. While you do not necessarily have to spend thousands of pounds on a three-piece suit, you can still accentuate its appearance through the use of a stunning tie and matching cufflinks. A nice pair of patent leather shoes can likewise go long way towards tying the entire ensemble together.
Related Article :Your Ultimate Guidebook for Black Men Fashion 2020
Still, celebrities exist beyond the red carpet. Famous men tend to dress down while out and about, so try to embrace this same level of comfort. Loose-fitting t-shirts, quality jackets and a pair of tapered trousers can always work wonders to define your unique sense of personality. You can also find inspiration by visiting trendy websites such as awesomejelly.com and learning about the latest fashion tips. Once again, make sure that you are comfortable with the outfit in question; this will undoubtedly reflect your demeanour.
Becoming a Femme Fatale: Top Tips for Women
Whether referring to hitting the beaches of Spain or choosing the most appropriate winter jacket, women likewise wish to reflect their favourite stars on the silver screen. Much like their male counterparts, it is a good idea to find what makes you feel the most comfortable (both physically and psychologically). It is also wise to match your ensemble choices with your distinct body type. Larger women can make a splash through the use of flowing garments while slender females will often embrace a wardrobe that highlights their sensual curves. The bottom line is to experiment with different options in order to encounter the most suitable choices.
Many women are also looking to embrace the "femme fatale" appeal (think of a James Bond villainess). There are a few expert tips which are perfectly suitable for these contemporary times such as:
Purchasing a silk cocktail dress or a deep red gown.
High-waist jeans.
Fishnet stockings.
High-gloss high heels.
A faux fur coat.
In other words, dressing like a female celebrity will often centre around dark, retro and sexy outfits.

Much like men, women will need to accessorise in order to tie the entire ensemble together. However, try to avoid going over the top with gaudy or outlandish items. It is often the smallest additions which can have a massive impact upon your sense of style. Match the colour of your earrings with the tone of your blouse or dress. Slim necklaces and designer watches can also represent excellent choices to consider.
Related Article : Clothing Tips to Complement Your Figure in 2019
Many female celebrities tend to dress in layers, and for good reason. This is often required when attending a publicity shoot before heading to a local restaurant for a bite to eat, as temperatures can vary. If you dress in layers, you will be able to remain comfortable regardless of ay environmental changes. Furthermore, you can modify your entire ensemble simply by removing a jacket or donning a shawl.
Whether you are a man or a woman, all of these suggestions will prove to be extremely useful. It is nonetheless critical to mention that comfort is arguably the most important aspect to consider throughout the entire selection process. Always choose garments which you enjoy as opposed to feeling pressured simply because a celebrity was recently seen wearing the same wardrobe on the red carpet. Have fun and feel free to experiment!