With the world more in-tune with online business than ever, it only makes sense that digital marketing has become a progressively wider and more expansive field of industry all on its own. That also means that many more agencies have started to specialize in this field, and that some of them have even grown alongside the rapidly changing needs of online audiences today — making them stand out as the best possible digital marketing agencies to use in 2021. Check out the top ten agencies you could be using for your company's needs!
WebFX
With SEO services that have garnered attention and great reviews from users, WebFX has an approach that's designed to aid you in building your digital marketing approach instantly — simply by having a potential client answer one question about your company's goals specifically. Enjoy immediate recommendations and strategies ready-made for businesses like yours, thanks to their simple and uncomplicated approach to customer service. Every solution they find is defined in part by your one answer — so answer well!
Thrive Internet Marketing Agency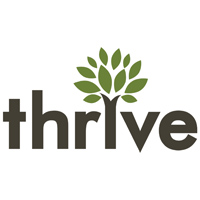 This full-service digital marketing agency has been providing aid for companies since 2005, building out consultation services, online marketing tactics, and management options that all are designed to suit e-commerce and B2B companies alike, whether they're in need of pay-per-click ads or full-on site design and development.
Single Grain

Single Grain is another of the top digital marketing agencies that has made a name for itself with the service it offers to big-name clients as well as their smaller ones. They emphasize specialization and assign specialists to each client, rather than assigning an "account manager", building a meaningful and fruitful relationship with each new problem they solve. You will always be interacting with and informed by a proven digital marketing professional — and at Single Grain, that means all your needs are being met with the utmost in specialist care.
Ignite Visibility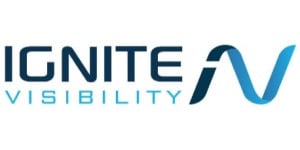 Recognized for their powerful search engine marketing, all of Ignite Visibility's earned media and paid media services emphasize and grow a brand's online visibility. So, whether you need to generate leads in the usual ways or build your online presence with custom services like reputation management and influencer marketing, they have the tools and teams for it! They even aid clients get through the trials of Google and other platforms that sometimes hinder a company's progress in marketing approaches online.
Coalition Technologies
Strongly emphasizing their suite of services within SEO and web design, Coalition Technologies is a company built on experience in digital marketing, with specialists that easily add up to hundreds of years in experience all together, as they only take on the top one percent of skilled applicants — with a proudly rigorous training program designed to make customers' success come first. If you're looking for vetted professionals to handle your case every step of the way, this is a great team to have by your side.
SmartSites
SmartSites, like their name suggests, boasts beautiful site designs, and since their launch in 2011, they've successfully published over 700 sites of various sizes for their many clients. More than that, though, SmartSites is a team of experts in pay-per-click advertising, and this work qualifies them as a certified advertising partner with Google, Facebook, and Microsoft. If that weren't enough, SmartSites also doubles the traffic of their clients consistently through their search engine marketing help.
L7 Creative
L7 Creative has made a name for themselves by focusing on the way they help companies find and build up their brand identities. From their L7 Marketing Machine and proud logo design work to their emphasis on "storied brands", L7 Creative makes big strides in various industries, including tech and healthcare, helping their clients each stand out with unique brand identities. Every brand worth remembering has a story, a hook, an identity — and that's what L7 Creative helps your company pick up on.
Victorious
Branded as the industry leading SEO company, Victorious specializes in services like link building, technical audits, off-page SEO, and even copywriting to help clients big and small build a competitive advantage on the first results page of any search engine. Designing their approach with hard data, Victorious understands how to make SEO a truly lucrative investment — and they do so with the intimate knowledge of a boutique establishment, making sure that every facet of SEO strategy is made available to their clients.
Power Digital Marketing
Power Digital Marketing aims to function as part of your existing team. With that, they also take on a great deal of strategy execution from the get-go, driving a full-funnel service that identifies your market gaps and outlines how to fill them — all before you sign a thing. Power Digital Marketing also makes a point of driving decisions based on real strategy and numbers, rather than agreeing with a brand on all points. Expert opinion matters, and this agency uses that well.
Big Leap
An SEO specialist team that appreciates the holistic approach in execution, offering five additional services including content marketing, social media marketing, and automation. It's the goal of Big Leap's team to make sure your business is able to grow and maintain its online presence with more than just search results — and so by creating content and engaging your audiences as well, they're doing everything they can to make your business highly visible and attractive to new audiences anywhere you might find them.
ARM Worldwide
At #arm we love to work with businesses/brands to be able to achieve the planned & go beyond.
We have a simple mission to excel on our mission, over years we have worked on developing in-house expertise around various critical aspects of business – Digital Marketing, PR, Content Marketing, Technology & Analytics.
We all are global thinkers & global delivery leaders, we started with global delivery on media planning & buying in our first year of operation and scaled our global delivery/operations model across other services. Some of the marketable ones have won awards and many have generated positive business outcome for our customers, we continue to make it better.