Whenever a football team can find the perfect mix of an Obi Wan minded style coach and a proven star winning quarterback they know they have a winning combination that if nurtured to and cared for can last for years on. Look at what Brady and Belichick, Wilson and Carroll or even Mahomes and Reid have done for their organizations, even if they have gone their separate ways after some time. Any online NFL betting fans, especially football fans know and can all agree on the fact that nothing brings better results in football than the right combination of a coach and his quarterback.
You can have a great QB, that if the coach is not anywhere close to stepping up for what's needed of him then results will never come and vice versa. For the upcoming 2021 NFL season we take a look at three coach and QB pairs that could take the league by storm with their performances.
QB Lamar Jackson/HC John Harbaugh, Baltimore Ravens
When Lamar Jackson first hit the scene as the Ravens QB it was like something most football fans had ever seen before. He had running skills like a top RB, a cannon for an arm, athleticism for days and a mind and spirit all focused on one thing, winning. Many analysts even compared him to a newer version of Falcons great Michael Vick, without the legal issues of course. Most of Jackson's success in the league has come in part not only because of his sometimes even ridiculous video-game style skills and numbers but also because of the work that Ravens HC John Harbaugh has put in to make Jackson a top quality, MVP title winning QB for his team.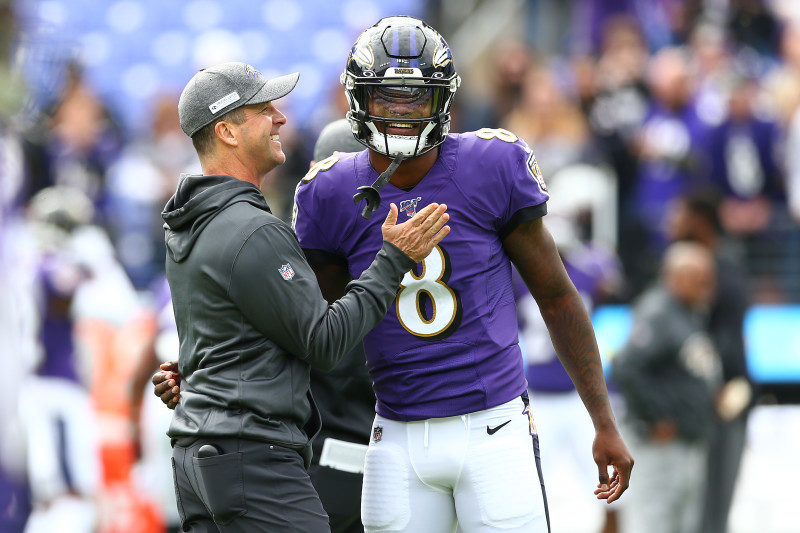 John Harbaugh is exactly the coach that a player like Lamar Jackson needs to succeed in the league. What both Harbaugh and Jackson have been able to accomplish in the small amount of time they've worked together obviously puts them as one of the best QB/HC duos in the league. While only having one playoff win under their belt together, Harbaugh is a proven winner with a 140-86 record to prove it and being one of 10 HC's in the history of the league to make it to the playoffs in nine of his first 13 coaching seasons, oh yeah and he won a Super Bowl with Joe Flacco as his QB. So, given the facts and talents that both bring to the Ravens organizations it's only a matter of time before we see the Jackson/Harbaugh connection rocking in another Super Bowl.
QB Ryan Tannehill/HC Mike Vrabel, Tennessee Titans
Whoever is still not ready to acknowledge by now that Ryan Tannehill is a very talented quarterback who just happened to run into some bad luck before going to Tennessee should sit down and watch a game of his and then talk. Since becoming the starter for the Titans in the middle of the 2019 season, Ryan Tannehill has gone from being on a road to being an afterthought at QB to one of the top-five quarterbacks in the league. Still not convinced, let's talk numbers then, ever since HC Mike Vrabel made Tannehill the starter for Tennessee, Tannehill has become the first in the league in yards per attempt, third in touchdowns and third in passer ratings, oh and to top it off he has led his team to a league topping nine game-winning drives.
Mike Vrabel, HC for the Tennessee Titans can easily be the one to blame for the success that Tannehill and his Titans have experienced since mid-2019. This team leads the league in touchdowns, red zone touchdown percentage and 50-yard plays since Tannehill took over, thanks to Vrabel with an AFC Championship appearance and a division title. If to Tannehill you add that Vrabel can count on the likes of Derrick Henry, one of the most dominant RB's in the league and Julio Jones, one of the best WR's in the game, then it's easy to see why the Titans, led by Tannehill and Vrabel are just so damn good.
QB Josh Allen/HC Sean McDermott, Buffalo Bills
While everyone can talk gallons and gallons about the talent that both Patrick Mahomes and Lamar Jackson have, which usually gives plenty to speak of, another young QB in the AFC has slowly been building up his case to give them a run for their money as the best quarterback in the league, the Bills' Josh Allen. Allen's 2020 MVP-caliber season put him on notice for everyone in the league to watch. What he has done to the Buffalo Bills organization is beyond words, giving them a much needed lift in all the right places and giving Bills fans a much deserved break from being the joke of the league. The work that Bills OC Brian Daboll and coach Sean McDermott have put into shaping Allen into one of the best QB's in the game is noticeable from everywhere you see it and it just helps justify McDermott's amazing work as the Bills HC since joining the team.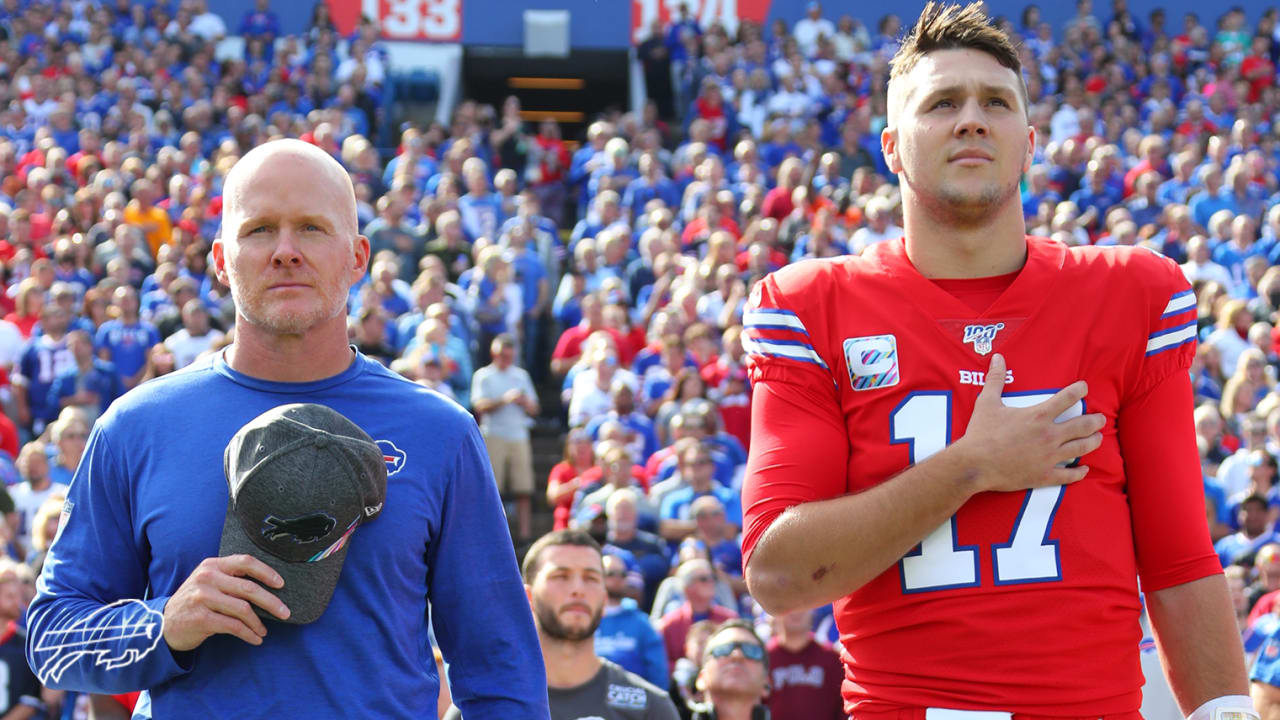 McDermott has been able to build a team that has brought back hope and excitement when it comes to football back to the city of Buffalo. He has led his team to three winning seasons in four years of him being the HC. They went from being perennial last place finishers to winning their first AFC East title and playoff game since 1995. They were one game away from the Super Bowl last season, so it's clearly noticeable that if there's a team ready for the glory it's Allen's and McDermott's Buffalo Bills.
Read More Sports news at Storify News