Sixteen detainees were killed at a Mexico jail this week after a disagreement about a soccer match swelled into a full-scale revolt, reports state.
The skirmish, which started Tuesday evening at the Cieneguillas state jail in Central Mexico, endured about three hours before security could get the circumstance leveled out. The individuals who passed on endured shot or cut injuries, or were beaten with objects, as per Zacatecas state security secretary Ismael Camberos Hernández. Five different prisoners were injured.
Camberos told nearby press that in the fallout, specialists appropriated four firearms that they accept were acquainted with the office during jail visits prior that day, including one that was still in a prisoner's ownership.
He included that the jail had been looked for weapons throughout the end of the week and no firearms were found.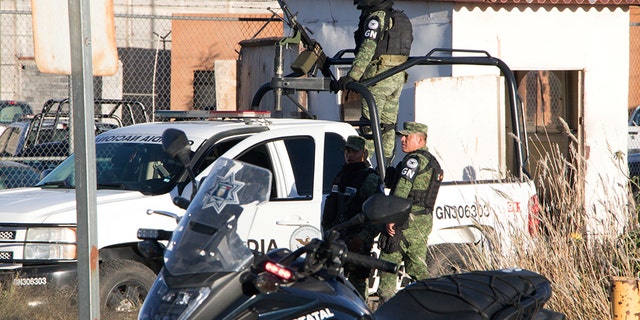 The brawl ejected over a dispute involving a soccer game, Storify News reported, citing local media.
No gatekeepers or police were harmed in the savagery. An examination has now been propelled into how the weapons got inside the jail, Sky News includes.
Mexico has a long history of fatal jail conflicts. In October, six detainees were slaughtered in a jail in Morelos state.
In September, Nuevo Leon state shut the scandalous Topo Chico jail, the site of numerous killings throughout the years. In February 2016, 49 detainees passed on there during revolting when two groups of the Zetas cartel conflicted.
The Storify News Associated Press contributed to this report.
Original Published at Fox News.
#worldlatestnews #Mexiconews #Mexicolatestnews #breakingnews #storifynews